SYDTEK Student Ambassador Program
---
The SYDTEK Student Ambassador Program was created to bring together students from various disciplines from around the globe to come together to build the future.
By applying for this program, we will add you to the list as a Student Ambassador. In developing an environment to prepare students for careers within the industry and entrepreneurship, Student Ambassadors can be promoted to:
Full Ambassadors
Senior Ambassadors
Regional Ambassadors
Global Ambassadors
In an attempt to be aligned with the vision of Dr. Gavin Wood to grow the Web3 and Polkadot ecosystem, our goal is to prepare students for life after university and to give them the education and testnet platform to contribute to the future of business and the internet itself.
The Benefits of Becoming a Student Ambassador
Not only are Student Ambassadors entering into the early stages of the Web3 movement, but they will also have access to invite-only webinars with some of the leading thought leaders within the blockchain space. Additionally, SYDTEK will have a number of founders from organizations within the Polkadot ecosystem come to speak with Student Ambassadors and their invitees.
Participating in global hackathons with students from around the world
Creating course and lecture content
Assisting in the early build-out of the testnet platform
Contributing to the SYDTEK blog
As we encourage the entrepreneurial mindset, the Student Ambassador program will prepare students for starting their own blockchain companies and provide internship opportunities with organizations within the Polkadot ecosystem.
In addition to the long-term strategic benefits of being a Student Ambassador, additional benefits include:
Free swag
Mentorship with leaders of the blockchain, business, and software development world
A community of like-minded, brilliant, innovative individuals that want to make a positive impact
Sounds like something you would be interested in?
Fill out the application below, and we will be back in touch regarding the next steps. If you have any questions, please reach out to justin.goldston@sydtek.ai. We are looking forward to you joining the future – Powered by Substrate within the Polkadot Ecosystem.
Vision
---
Sydtek aims to reinvent education the Web3 way. Mission - To tackle these problems with blockchain education, SydTek proposes to create an integrated tokenized educational ecosystem. Token-based incentives will connect and align the interests of different parties: educators, students, employees, and projects.
Team
---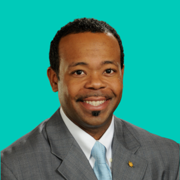 Justin Goldston, PhD
---
CO-FOUNDER
Justin Goldston the co-founder of SydTek DAO and is a Professor at Penn State University. In addition to being a Graduate Advisory Board Member at Georgetown University and The University of Southern California, Justin is a recipient of the Educational Leadership Award at the Education 2.0 Conference in Dubai in 2022. Goldston is also a five-time TEDx speaker on blockchain and is the co-author of the first academic case studies on the metaverse and on hybrid finance (HyFi).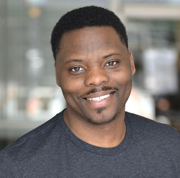 Dontrail Cotlage
---
CO-FOUNDER
Dontrol is the co-founder of SydTek DAO and is also the Chief Information Security Officer for a fintech company in the United States. With his experience, Dontrail has developed protocols on Ethereum, Avalanche, and Fantom, and continues to collaborate and educate developers within the Polkadot ecosystem.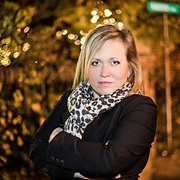 Justyna Osowska
---
HEAD OF OPERATIONS
Justyna Osowska is the founder of Women in Blockchain Canada and is on a journey to build community and promote women in technology with a focus on blockchain through education. Justyna has a solid track record on hosting in person and virtual events and workshops. She is a guest lecturer at both the graduate and undergraduate levels in Blockchain, Security and Sustainability. She is currently working on an academic paper on Women in Web3.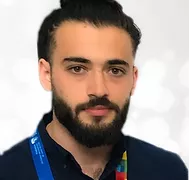 Tomer Jordi Chaffer
---
LEAD RESEARCHER
Jordi is an MSc candidate at the Division of Experimental Medicine at McGill University, where he investigates novel therapeutic strategies for muscle regeneration. In his work with WIBC and SydTek DAO, Jordi researches blockchain use cases and strategies for the inclusion of women and minorities in Web3. Jordi recently co-authored a study entitled: "The Metaverse as the Digital Leviathan: A Case Study of Bit.Country".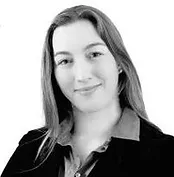 Alicja Wierzbicka
---
PROJECT MANAGER
Alicja is an environmental scientist and Project Management Professional with over 10 years of experience in consulting and project management. She enjoys learning about the blockchain and cryptocurrencies through friends, mentors, and conferences. When not working in her field or organizing events, Alicja is an avid outdoors enthusiast who enjoys traveling and exploring the world around her. Her strengths include multi-tasking, strong communication, high adaptability to different project roles in various disciplines, providing excellent customer service, and fluency in French and English.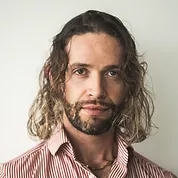 Valentino
---
CREATIVE DIRECTOR
Designer, actor, writer, photographer and creative mind with over ten years of experience in film and photography. Working on productions in Montreal and internationally.
Victoria De La Rond
---
ADVISOR
Victoria is a lawyer by profession with a background in psychology, economics and international business development. Ms. De La Ronde has extensive experience in policy development, feasibility analysis and research. She has over 30 years of federal government and private-industry experience. Ms. De La Ronde possesses extensive knowledge of stakeholder networks, sector-based structural awareness and cultural diversity sensibility.